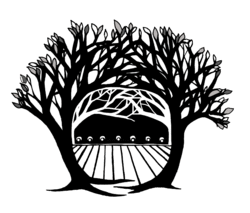 Shakespeare in the Woods (SitW) is an unconventional outdoor classical theatre festival in the heart of Southern VT.
Each production seeks to deliver a professional caliber celebration of classical text through an unconventional, modern, and socially aware lens, all while embracing Vermonts natural offerings. The intention behind every production is to meet the natural landscape with respect, and to mindfully work in collaboration with nature versus imposing upon it.
The core of Shakespeare in the Woods mission is: To provide exceptional quality theatre that celebrates the text through exploration of relevant social issues and themes; To make art that is accessible to all audiences regardless of socioeconomic or geographical standing; To engage younger generations of Vermonters through educational outreach that demonstrates the potential for growing the performing arts community right at home in Southern VT.