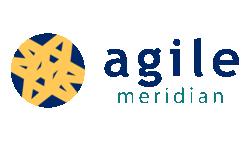 We enable people, process and tech-nology improvement through best in class Agile Coaching andTraining. We help our clients expand and scale their Agile Transformations through the enablement of Communities of Practice, DevOps and Agile Maturity models, Improvement Roadmaps, and much more. Our Coaches include some of the most influential thought leaders in the industry and average more than 20 years of experience.
Our coaches are also experienced and engaging trainers, and our curriculum is second to none. We subscribe to the notion that training should be complementary to the coaching we provide, and is only effective if done Just in Time. Our curriculum includes courses designed for all roles involved in an Agile Transformation, from Leaders leading the change, to Product Managers, Product Owners, and team members delivering value to their customers.
We are an ICAgile member organization, as well as SAFe, Scrum Alliance trainer. Most recently, we are also an XScale partner and provide training in these practice patterns as well.